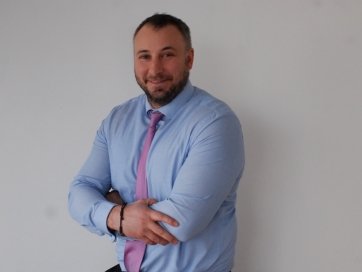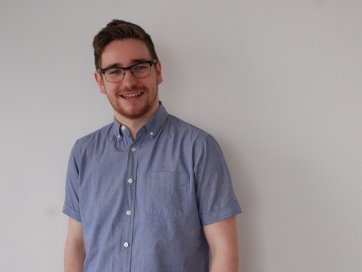 Who we are and what we do
CK Architectural Leeds are a enthusiastic, committed, approachable and affordable architectural design company, and we provide a range of architectural services in Leeds and the surrounding areas. An Architectural Designer is a professional suitably experienced, insured and knowledgeable to carry out Design, Planning Applications, Building Regulations Drawings and Project management. An Architect undergoes 7 years training which does not cover the practicalities of common design projects, however they are trained to look at design holistically and are essential for major developments. Fully Qualified Architects must be registered with the ARB (Architects Registration Board), for a full list of registered architects please visit the ARB website. We feel that for residential design and detailed drawing packages a good architectural designer will be more value for a lesser fee.
CK Architectural was formed in December 2015 by Chris Lawson, "my vision has been built from seeing the poor service from previous employers such as architects, surveyors and engineers. I want every client to get a consistent reliable service even after the fee has been paid, I noticed in previous firms all the effort was made at the start of the project and after payment things were slotted in. I have created a system that ensures all planning and building regulations drawings go in on time with professionally prepared plans. Our drawing continue to improve as we listen to our clients and their builders. I want people to be given all the knowledge before going forward with their project as I know it is one shot deal for some. We will give options in design and explain them to you, along with cost and potential pitfalls, our team of planing experts will let you know the likely hood of success or the best way to tackle larger developments. In short I want a company that delivers to a high standard every time and our clients will always be glad they chose us to redesign their home"
Our team of professionals offer a broad range of skills starting with creating quality designs through to the Planning and Building Regulation stage, followed by Project Management. We guarantee to work tirelessly with you throughout all stages to ensure you are 100% satisfied with the designs we produce.
We provide Architectural Services for:
Scott Smith
Senior Architectural Designer

Scott Smith has recently joined the CKA team as one of our Senior Designers. He is known for his innovative designs combined with his practical knowledge of all things construction.
Scott has been involved with all types of projects over the past 13 years, ranging from small residential extensions up to large scale retail developments. Having the ability to overcome obstacles that may arise with any construction project, keeping in mind other factors which may be affected, such as cost and time, Scott is a valuable asset for CK Architectural and any client he works with.
Scott began his career studying Construction Management at Bradford College as well as working full time at the architects practice Langtry-Langton Architects in Bradford, where he stayed for 9 years of his career. During his time there he worked on a whole range of projects, including commercial, residential, education, retail, industrial, conservation, Listed buildings and work with English Heritage. He managed the projects from inception to completion, and after just 3 years training he was managing large education projects on his own. The size of the projects that Scott was involved in ranged from £100,000 to £8.5million.
Scott, having felt he had reached his potential at Langtry-Langton Architects, moved on to set up his own Architectural Design practice and was involved in residential, retail, commercial and industrial projects including a £1million glass lift shaft near to Hyde Park in London, he was also involved in a new restaurant in the Leeds City Centre where he was heavily involved with the project and developed a taste for the construction side of the project due to ending up acting as the Site Manager as well as lead designer. Following this, Scott teamed up with a building company and was involved in managing projects from inception to completion, which included managing all the costs associated with any project. This has provided Scott with excellent construction knowledge and he will be invaluable to any client who has the opportunity of working with him.