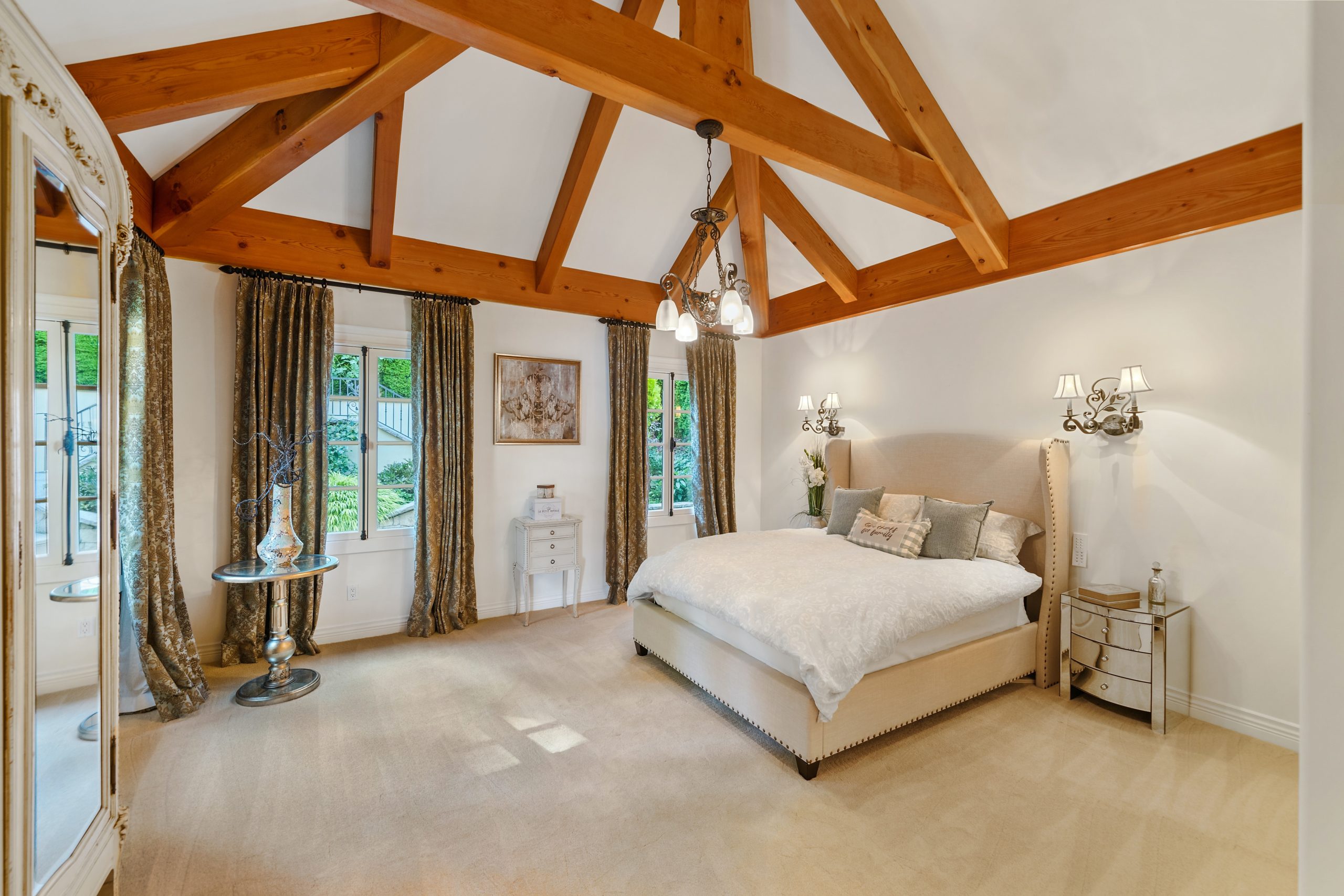 Loft conversions are a great way to maximise the potential of your property by adding the extra space you require as well as adding value to it too, but the costs that go behind it can be slightly intimidating if you're new to home renovations like the majority.
There are lots of varying elements that go into having a loft conversion and understand what they are and what they involve prior to commencement is a great way to try to prevent nasty surprises, financially, legally, and logistically.
As part of our client commitment to provide you with everything you need to know before you start, our simple guide to the cost of a loft conversion aims to clarify all your queries regarding costings, pricing and design influences that you'll be working with along the way.
How much do loft conversions cost?
The main factors for a loft conversion in Leeds, Bradford, or anywhere in West Yorkshire comes from the type of loft conversion you choose, the size of the converted space, the size of your property and the facilities, materials and decoration that you choose to put in it.
A rough breakdown of that should roughly look like this:
| | |
| --- | --- |
| Service | Price |
| Architectural & Engineer Costs Breakdown: | £1500-£2500 |
| Design | £300-£400 |
| Planning | £100-200 + £100 fee |
| Building Regulations | £400-£600 + £400-£600 |
| Engineer | £300-£500 |
| Build costs Break Down: | £20,000 – £40,000 |
| Windows | £300-£500 |
| Stairs | £1000-£1500 |
| Insulation | £15-£20 pM2 |
| Flooring | £15-£40 pM2 |
| Facilities | £4000-£6000+ |
| Electrics | £400-£500 |
| Beam | £500-£1000 |
| Labour & Tools/Equipment | £10,000-£20,000 |
| Dormer (based on full width box dormer flat roof) | £5000-£7000 |
| Hip to Gable | £10,000 |
Simply put, the price varies. Depending on the size of your house and your specifications the price will naturally vary. However, there are a few basic points that can be helpful to keep in mind.
Key points for your loft conversion costs could be:
Size – The smaller your house the cheaper your loft conversion will be (as long as the roof space is at least 2.4m)

Location – Your location plays a part too, the closer you are to London, the more expensive your loft conversion will be.

Design – Different types of loft conversion will cost different amounts. Typically a roof profiled conversion will be the cheaper than a dormer conversion or extending the gable sides of your property.

Facilities – Facilities like bedrooms with en-suites will cost more than a standard storage space or simple bedroom.

Materials – The materials for the appearance and furnishings both inside and out can have massively varying prices.

Services – With designs, planning, building regulations, materials, labour, management and furnishings, the services you need to make your unique extension come to life impact your price dramatically.

Legislation – If you need planning permission for your loft conversion, this application will cost more than a certificate of lawfulness.
All of these have a big effect on the overall cost of your loft conversion. A rough estimate for a loft conversion, depending on your requirements, would be anywhere from £20,000 – £65,000+.
Do loft conversions need planning permission?
It can be confusing understanding whether your loft conversion need planning permission of not. A loft conversion will fall under a permitted development and WON'T require planning permission if it meets the set requirements of:
The new loft space won't be larger than 40 cubic metres for terraced houses and 50 cubic metres for detached and semi-detached houses.

The loft conversion doesn't extend beyond the plane of the existing roof slope at the front of the house (principle elevation).

The loft conversion does not extend higher than the highest part of the existing roof.

The loft conversion does not include any verandas, balconies, or raised platforms.

The loft conversion is made using materials that are similar in appearance to the rest of the house.

Any side-facing windows must be obscure-glazed (to stop people seeing in and out).

Any side facing windows must be at least 1.7m above the ground.

Your home is not located in certain designated areas, including national parks, Areas of Outstanding Natural Beauty, conservation areas, and World Heritage Sites.

A roof extension, apart from hip-to-gable extensions, must be set back at least 20cm from the original eaves.

A roof extension must not overhang the outer wall of the original house.
If your loft conversion does not fit the above requirements you will have to submit a Full Householder Application to your local authority.
It is important to also remember permitted development rights only apply to some houses, other properties will need to seek planning permission for a loft conversion.
You can look at our portfolio to get ideas for your loft conversion. If you are considering a loft conversion and would like to discuss it further with one of our team, enquire now.